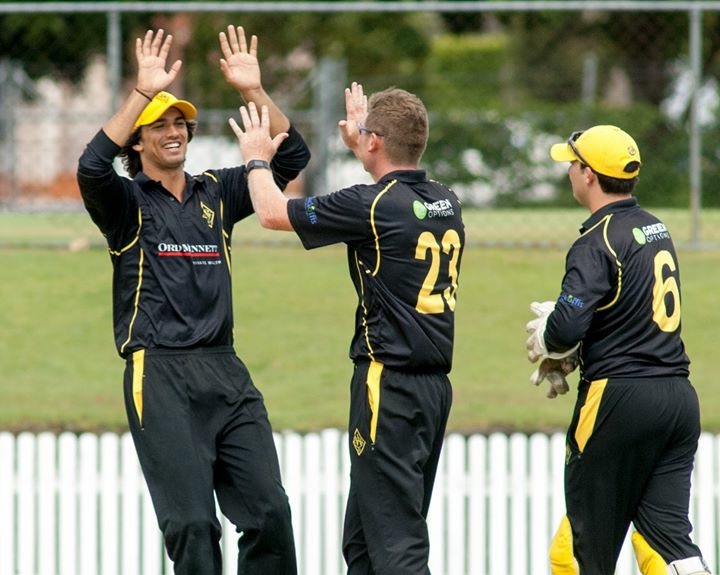 Wests are committed to developing our players of all ages to achieve their maximum potential in cricket. Our Wests +Plus Cricket Academy is at the core of our strategy to deliver on this. We see player development as the key to enabling our club to thrive.
By providing a structured approach to player development, our objective is to provide our cricketers with the training they need to develop the physical and mental skills they need to progress from junior cricket to senior Premier cricket and representative teams at regional, state and national level.
West's Player Development Pathways
Both senior and junior player development pathways for Wests' male and female players from initial engagement in cricket through the Junior Blaster and Master Blaster programs through junior cricket, youth cricket, senior cricket and representative teams are presented in the linked images below.
Integration with Queensland and Australian Cricket Pathways
Wests' player development pathways for male and female cricketers have been configured to integrate with player development pathways for MSW Cricket (our junior cricket district), Queensland Cricket and Cricket Australia. As a cricketing club, Wests is directly integrated into the Cricket Australia endorsed pathway program, however Wests also supports the participation of our young cricketers in school cricket (Queensland School Sports and Schools Sports Australia) representative teams.
In 2018,Cricket Australia changed the pathway for junior and youth cricketers. Promising young Wests cricketers now participate in trials for selection in MSW representative teams to compete at State Challenge Championships at U13 and U15 level (for girls) and U13, U14 and U15 level (for boys). From these competitions, players are selected for state representative teams to compete in the applicable National Championships. Youth player selection into U17/U18 and U19 regional, state and national teams are made from the Lords Taverners, Youth Girls Premier and Men's and Women's Premier Grade competitions.
Senior cricketers are selected for representative teams on the basis of their performance in Premier Grade competition.