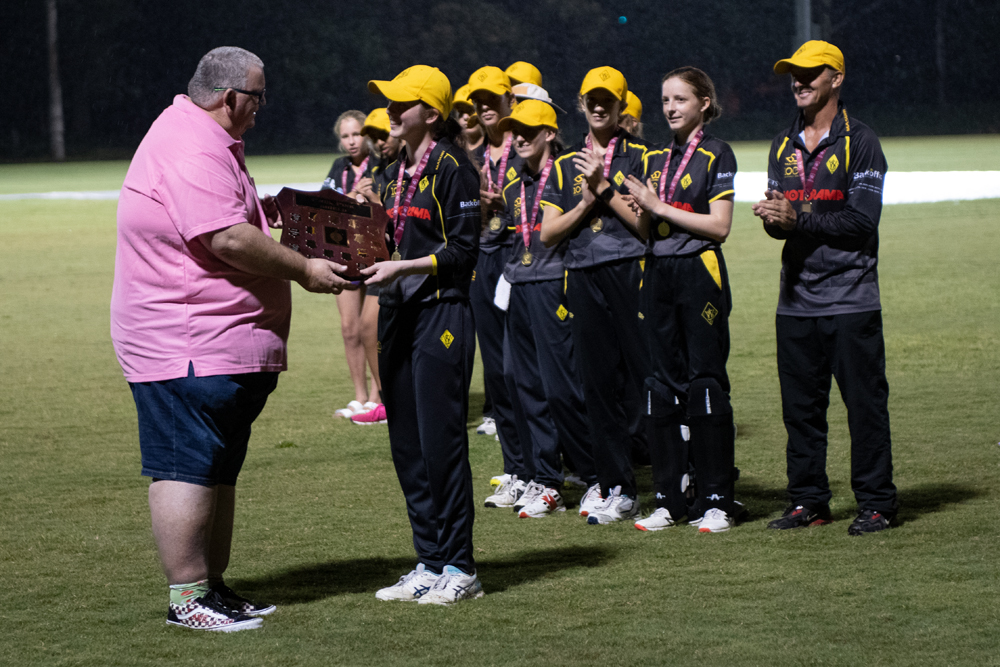 The Paul Pink Shield Competition
The Paul Pink Shield premier youth girls competition is played in T20 format and under the same rules as the Jodie Purves Shield (Women's Second Grade). The competition provides a clear pathway for players between junior community cricket and senior premier grade competition.

A key feature of this competition is that many of the games are played under lights on turf wickets at Wests' Chelmer Sports Ground, Valleys Norm McMahon Oval and Norths fields at Shaw Park.
Our Track Record
Wests girls won the Paul Pink Shield 2018/19, 2020/21 and 2021/22. These fantastic results followed on from the inaugural 2017/18 season, where Wests' girls were runner-up after a strong run to the final where they were defeated by a very strong Gold Coast Dolphins team.
Training and Coaching
Our Paul Pink Shield squad trains on Tuesday and Thursday evenings in conjunction with Wests' women's grade cricket squad. Team-specific training commences with the team trials in November and continues throughout the playing season until competition concludes in late January. You can find our current training schedule on our Team Training page.
Wests +Plus Cricket Academy offers a number of coaching opportunities for grade players looking for additional coaching to complement team training. Our coaching programs include all facets of becoming a successful cricketer including fitness, athlete management and sports psychology in addition to advanced specialist skills training in all disciplines of the game.
Playing Season
The Paul Pink Shield competition commences in December for a compressed season which concludes in late January.
Aspiring Premier Grade Players
Wests policy is to provide its members with the training and support needed to enable them to realise their full potential. Our goal is to develop the cricketing skill of young club members so they successfully transition from junior girls cricket through Paul Pink Shield to higher levels of premier cricket in the Kirby Short Cup U19 premier competition and women's premier second and first grade competitions. Once players have reached premier cricket level, our policy is to promote club members to higher grade teams based on merit and team balance.
Wanting to play Paul Pink Shield for Wests?
If you're interested in trialling for our Paul Pink Squad, please contact our Paul Pink Shield coach and women's cricket manager admin@westsdcc.cricket.