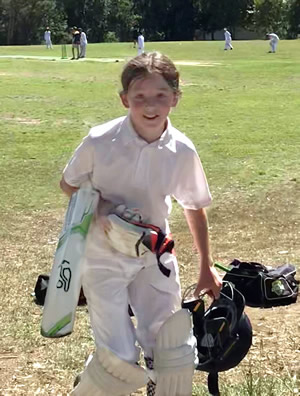 Wests juniors of all ages compete in the Metropolitan South West (MSW) district competitions. Our club has achieved strong results over a number of years in junior cricket and many of our club members have progressed to representative honours at junior level.
Wests fields a team in the Lords Taverners U16 boys Premier Cricket competition each year, and in the 2018-19 season we will also be fielding a team in the new MSW Cup competition. Our goal is for our promising young cricketers to progress to the club's Premier Grade Men's teams; many of our cricketers have already successfully made that transition.
Wests enters about 25 junior teams each season in the MSW Pre-Christmas and Post-Christmas competitions across three the three junior cricket Stages which accommodate young players between about 9 and 17 years of age. From the 2019-20 season, the MSW competition has shifted from an age-based grading system to a skills based "Stage" grading system. Details of the new system can be found here.
A number of Wests girls play in both our mixed (regular) MSW competition teams, and in the girls-only MSW Chelmer Girls Cricket Challenge. Our older older girls also have the opportunity to play for our premier-ship winning Premier Girls Youth team.
To find out more about playing Junior Cricket at Wests, please contact the Junior Age Group Co-ordinator relevant to your child's age.