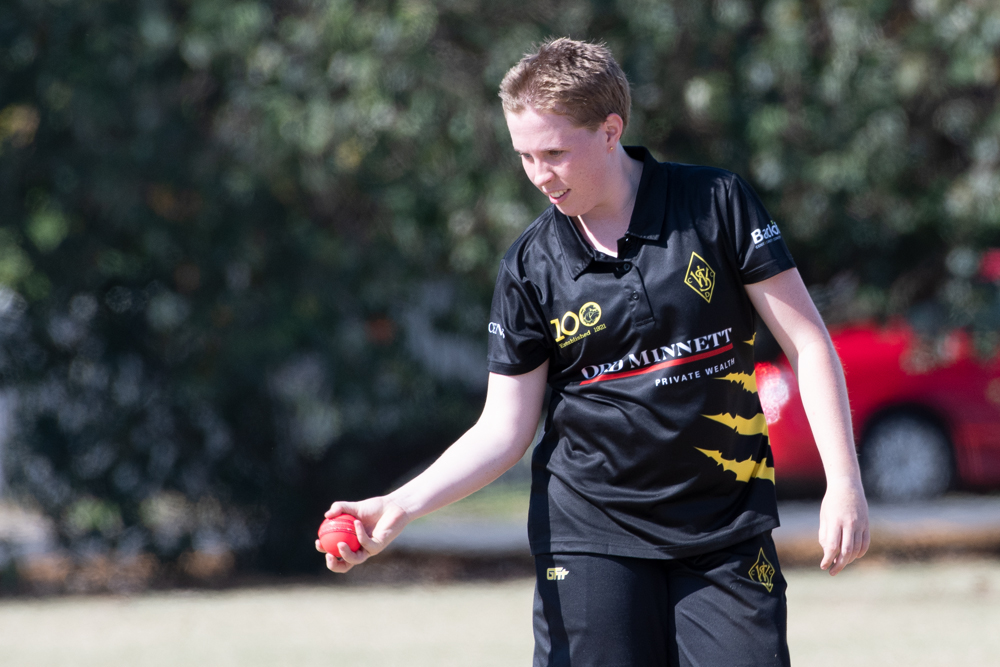 Women's Premier Grade Competition
Wests have a proud history with Women's Cricket being one of the original clubs to field a team and also had the honour of having Katherine Raymont herself coach the women's teams to several premierships.
Wests fields teams in the Queensland Women's Premier Grade Cricket Competition in First and Second Grades. Premier Grade Cricket is the peak competition for cricketers in most states of Australia. It is from these competitions that players are selected for the Queensland Fire and Women's Big Bash League T20 teams.
Our Track Record
Wests has fielded teams in Women's Premier Grade cricket since the First Grade competition was inaugurated in Queensland 1997/98 and the Women's Premier Grade T20 competition started in 2009/10. Our club has achieved enormous success in Women's cricket, having won First Grade premierships on nine occasions, including most recently in the 2017/18 season when our girls swept to both the 50-over premiership (Katherine Raymont Shield) by defeating Sandgate-Redcliffe by 174 runs in the final at Geoff Dymock Oval and the T20 premiership by defeating Sandgate-Redcliffe by 99 runs in the final at Allan Border field. Our women have also won the T20 premiership in four years.
Our Second Grade women's team has also enjoyed premiership wins on two occasions since the competition began in 2001/02.
Training and Coaching
Our women's grade cricketers train on Tuesday and Thursday nights for the 2023-24 season.
Training for Wests Premier Grade cricketers usually commences at the beginning of July and continues throughout the season with a two-week break over the Christmas period. You can find our current training schedule on our Team Training page.
Wests +Plus Cricket Academy offers a number of coaching opportunities for grade players looking for additional coaching to complement team training. Our coaching programs include all facets of becoming a successful cricketer including fitness, athlete management and sports psychology in addition to advanced specialist skills training in all disciplines of the game.
Playing Season
The Premier Grade competition commences at the end of September and continues through until the finals during February.
Aspiring Premier Grade Players
Wests policy is to provide its members with the training and support needed to enable them to realise their full potential. Our goal is to develop the cricketing skill of young club members so they they successfully transition from junior through youth teams to senior premier grade competition. Once players have reached premier grade level, our policy is to promote club members to higher grade teams based on merit and team balance.
Wanting to join Wests?
Fantastic! We're not surprised that you're keen to join once of Queensland Cricket's oldest, strongest and most respected Premier clubs! If you're interested in joining us, feel free to have a chat to Wests' Women's Cricket Manager