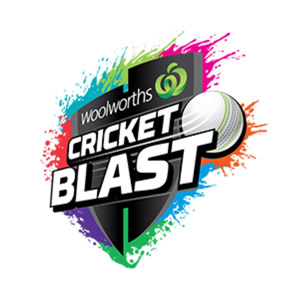 Get into junior cricket at Wests with Cricket Blast! Junior Blaster and Super Sixers are a fantastic way for kids to get into cricket in a fun, safe environment.
Most kids start off in Junior Blaster, then once they've got the basic skills sorted out they graduate to Super Sixers. Our Super Sixers program for 2023-24 will again be run in "Super Sixers" format. Super Sixers sessions involve an initial skills development segment followed by fun, modified format six-a-side game where the kids get to put their new skills into practice.
Who is Cricket Blast for?
You don't need to be a gun cricketer to play Cricket Blast. The format is designed for young players who are either just starting out with cricket, or who are not ready to play junior cricket fixtures. At Wests, our Cricket Blast programs accommodate a broad range of player ages from about 5 to 10 years old. Come along and check it out and we'll find the perfect match for your age and skill level!
Can both girls and boys play?
Yes! Absolutely!! Both girls and boys have a great time with our Cricket Blast program at Wests!
How does Wests' kids cricket program work?
Games are played on Wests' playing field at Graceville Memorial Park. Players play with a soft ball and the pace is quick, and lots of fun! There are two formats: Junior Blasters and Super Sixers.
Junior Blasters is all about learning the basics of the game while playing fun, game-based activities. It's for kids about 5-8 years old.
Super Sixers is for 7-10 year-olds who have the basic skills of the game figured out. It involves both fun-based skills development and playing games on the outfield in teams of six players.
What's the format of the games?
Cricket Blast is played using a modified form of the game which has been scaled to match the smaller stature (and titanic enthusiasm!) of young cricketers. The format dove-tails with the modified cricket formats which have been been introduced into the MSW junior cricket competition, so if after a while you find you're up for the challenge of competition cricket, you'll transition into it just fine!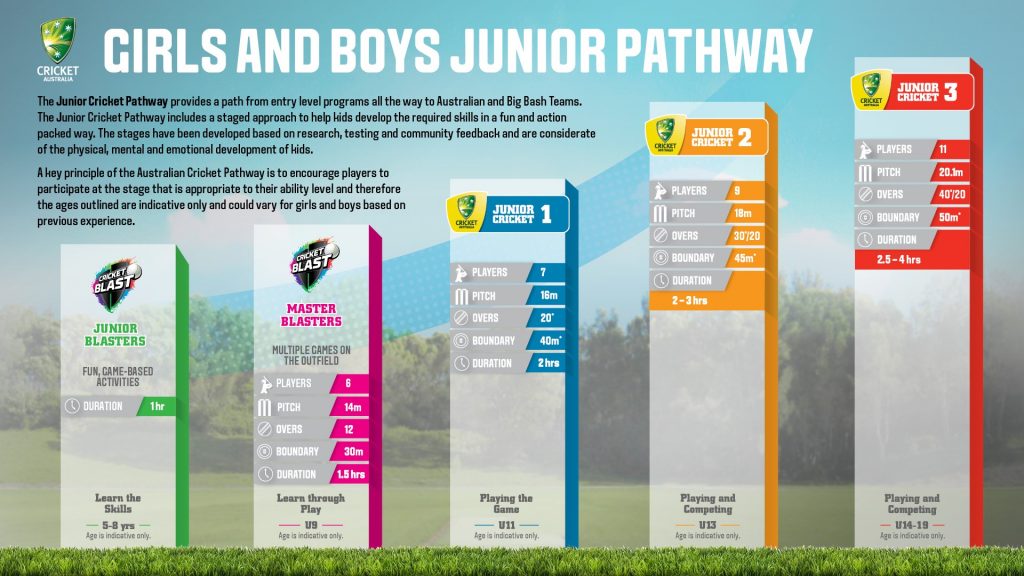 When and where do you play?
Wests 2023-24 Cricket Blast season will run at Wests' home ground at Graceville Memorial Park on Friday evenings between 5:45pm – 7:15pm, start date 6th October. All of Wests' Cricket Blast games are at the same venue … no travelling to different grounds every week!
Who can I talk to?
Contact details for our Cricket Blast Co-ordinator can be found on our Junior Age-Co-ordinators contact page.
How do i sign up?
You can sign up to play Cricket Blast at Wests here.
You can sign up for either a half season (before Christmas 2023) only or for the full season both before and after Christmas.
Pre Christmas dates: 6th October to the 8th December 2023
Post Christmas dates: 2nd February to the 15th of March 2023
Details about fees can be found here.