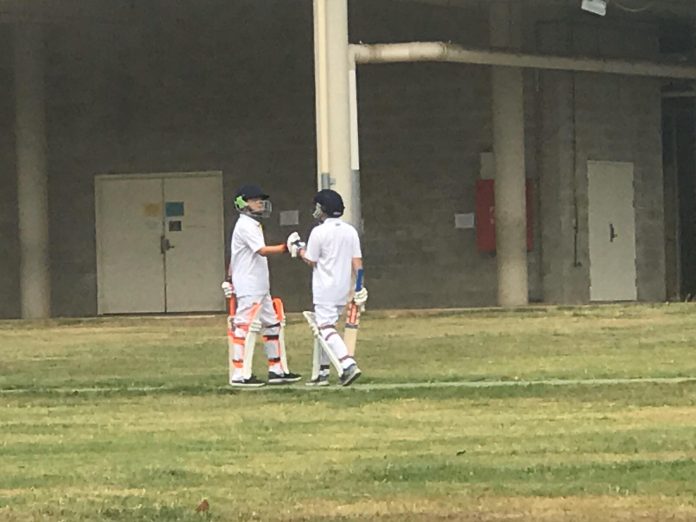 After a good first round win last week away at Macgregor, the Wests Blaze took to the field for their first home game at Sherwood State School. Kenmore Kockatoos won the toss and sent the team into bat. After a shaky start and some wickets falling, openers Luke Dernier and Will Burns put some nice singles together at the back end of their innings. The run rate took off when George Stewart and Ben Lindsay arrived at the crease. Both boys were patient in the middle, looking for the gaps and running well between the wickets. Together they put on a partnership in excess of 40 runs. George top scored in the innings with 27 runs including four 4s. The team was able to complete a solid innings with contributions by Zach Vassie and Riley McAuliffe-Winton taking the team total to 101.
Kenmore were set a difficult total that was made even greater with some extremely good bowling and fielding. Wests dominated with the ball taking a total of 14 wickets. Impressively the wickets were shared across the team however Zach Vassie is to be congratulated for his 4 wickets for 9 runs. One stand out moment of the match was Riley McAuliffe-Winton being on a hat-trick ball that was well defended by the Kenmore batsman.
As the rain came down, the final ball was bowled securing a great win for the Wests Blaze.
Wests Blaze 157 defeated Kenmore Kockatoos 80.
The boys are looking forward to next Saturday as the Battle of Wests takes place against Wests Tornadoes.