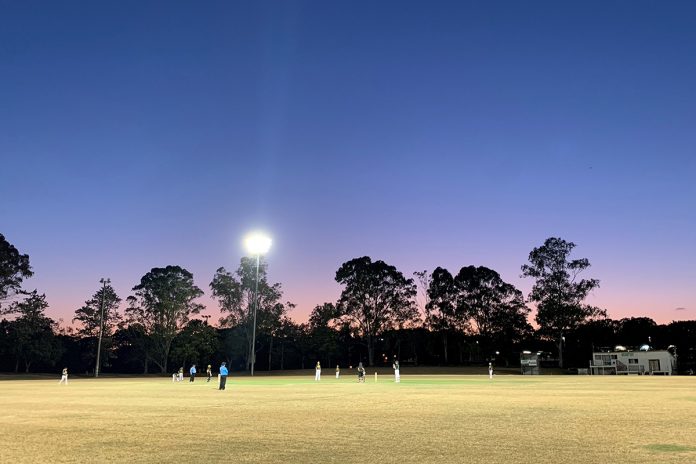 Brisbane City Council have announced that it will provide $1.2m in funding for a major up-grade of off-field facilities at the Chelmer Sports Ground.
The upgrade at this site has been under development for the past two years, but has recently coalesced with the development of initial design concepts for the works, and with funding commitments from Queensland Cricket, AFL Queensland and Western Suburbs District Cricket Club and now Brisbane City Council.
The project will be divided into two stages, with stage one involving demolition of the old AFL clubhouse and old change rooms, and refurbishment of the existing clubhouse to include an administration area, club function facilities and temporary change rooms.  Stage two will involve construction of a stand-alone change room building, cricket practice nets and spectator seating.
"West's Cricket has historically played the long-term game on the development of Chelmer with the reinvigoration of the wicket block, turf management and installation of hi lux lighting in the last 10 years," says Wests' President Greg Rowell. "But there is no doubt today's funding announcement is the big leap forward we have been working towards.
These funds will see the delivery of modern changeroom and clubhouse facilities that reflect our Club as it is today. Relevant to the games changing demographic, modern and adaptive to both traditional and back to back short format games, across genders, ages and all timeslots.
It will enable the delivery of the previously missing facilities that have until now held us back but will now set us apart. Today's announcement is a huge leap forward for this facility, Wests Cricket and the local cricket community."
The project will provide female-friendly facilities for our players, and Queensland Cricket have welcomed the project as a major boost to women's cricket in the Metro South West Region. Chelmer Sports Ground has long been a focal point for female cricket with Women's Premier Grade Cricket, Youth Girls Premier Cricket and the MSW Chelmer Girls Cricket Challenge all being played at the ground weekly during the cricket season.
Today's announcement will create an initial budget of $1.465 million (including complementary funding contributions from Cricket and AFL) to enable commencement of Stage One of the work that is needed at the Chelmer Oval site.
Stage One of the Chelmer Oval off-field facilities project includes:
Demolition of the old AFL club house and old change rooms,
Refurbishment of the existing clubhouse building to include the fitout for the Administration Area and Clubhouse
Temporarily convert equipment storage rooms to change rooms for players and umpires.
Outside shade structures over the canteen, spectator viewing area and on the southern side of the temporary change rooms
Project delivery costs and contingency
Stage Two would require an additional $1 million and include:
A new, stand-alone change room building.
Conversion of the "change room" area in Stage 1 to storerooms and additional office and gym space.
Seating terraces in front of the clubhouse/ change rooms.
Cricket practice nets.
Project delivery costs and contingency
Queensland Cricket, AFLQ, Western Suburbs District Cricket Club and the Kenmore Bears AFLC clubs will continue working with key stakeholders, including the Queensland Government, to secure funding for stage two of the proposed works.
Read more on Queensland Cricket's website.
Wests President Greg Rowell (centre) and Wests Director of Projects and Director of Junior Cricket Mick Varidel describe the project to Lord Mayor Adrian Schrinner (left).