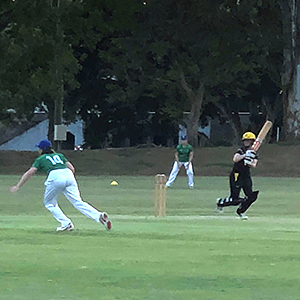 They're in the Final!
Congratulations to Wests girls for making the final of Queensland Cricket's Premier Youth Girls T20 competition for the second year running!
They'll play Wynnum-Manly for the Paul Pink Shield this Friday night (January 25) at Chelmer Sports ground at 6:30pm.
The girls are undefeated in the round robin games and have put on some spectacular displays racking up scores of 150, 186, 116 and 118 in their last four games and bowling and fielding very tightly to finish with a very strong net run rate.
There have been some great individual match performances along the way with Eliza Goffage taking 3/14 (4ov), Olivia Hartland taking 3/8 (3.4ov), Hannah Page taking 3/15 (3.2ov). With the bat, Naiya Varidel has shown great consistency accumulating 218 runs in 5 innings with high scores of 77*(59) and 66*(66), Zaara Dancu has hit spectacular cameos of 37*(17) and 35*(16) and Olivia Hartland anchored the innings for the girls last win with 36*(32).
So come down and support the girls at Chelmer Sports Ground this Friday night. A BBQ canteen café will be on offer featuring hot food and cold drinks to complement the fireworks on the pitch.
Go Westies!