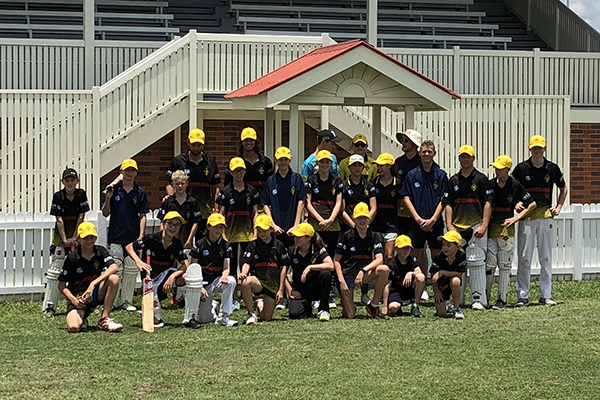 Turbocharge your game with Wests +Plus Cricket Academy!
Western Suburbs District Cricket club offer a full range of cricket skills training programs through our Wests +Plus Cricket Academy.
The Academy programs offer multiple levels of training intensity.. We offer coaching starting in the pre-season in July and extending through to the end of the playing season in March. If you're looking for something extra to take your game to the next level, the Wests +Plus Cricket Academy is where it's happening!
We are pleased to announce Peter Steindl has returned to the Club and will be leading the Wests+Plus Cricket Academy. Peter's engagement transforms the Wests+Plus Cricket Academy to new levels of excellence.
Peter Steindl is a Wests Old boy. He is also a former International Coach with Scotland from 2007-2013 having represented Scotland himself in the English County competitions. Peter was part of the Scottish Cricket Team for the ICC World Cup in 1999. Recently Peter coached our Wests 2nd and 1st grade men's teams to premierships in 2015/16 and 2016/17 respectively.
Wests +Plus Programs
Our Development Squad Program is for aspiring players of all skill levels. The Development Squad is for players in Grades 5 and 6 (male and female) and focusses on general cricket development and skills improvement. Development Squad runs for three terms between July and March.
Our Focus Squad is an intensive program for older more advanced players in Grades 7 and above (male and female). These programs are conducted in short bursts to enhance the skills of the aspiring representative player.
Our Holiday Academy Intensive Camps are conducted as 2-day programs during the school holidays and feature day programs with intensive training activities to develop skills.
So sign up for Wests +Plus and turbocharge your game!
---
Our Squads
Read about Development Squad
Read about Focus Squad
Solo (individual) coaching is available all year.
Signature sessions are offered periodically.