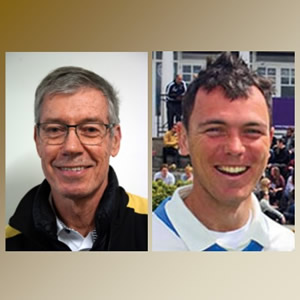 Pick up some coaching tips from the masters!
Wests Club Coach John Buchanan and Club Captain Pat Collins will be taking a Coach the Coach session this Thursday October 11, 2018 from 5pm to 6pm at Wests clubhouse at Graceville Memorial Park.
This is a fantastic opportunity to get some fantastic insights into the art of coaching, and Wests encourages all of our junior coaches and parents interested in coaching to attend.
John spent a very successful period as the coach of the Australian men's cricket team, and Pat has extensive experience both as a player as the captain of Wests First Grade men's team and as a coach for young cricketers. Read about John on our Coaching Staff page and about Patrick on our Wests +Plus Cricket Academy Coaches page.
See you on Thursday October 11!