After coming off a tough loss the week before, Wests travelled up the coast to take on the Northern zones top team, the Sunshine Coast. A hot day and hard deck had Wests desperately looking to have first bat. The coin was tossed. It stood on its side in the dirt for what felt like an eternity before finally falling to tails, sending the dogs into the field.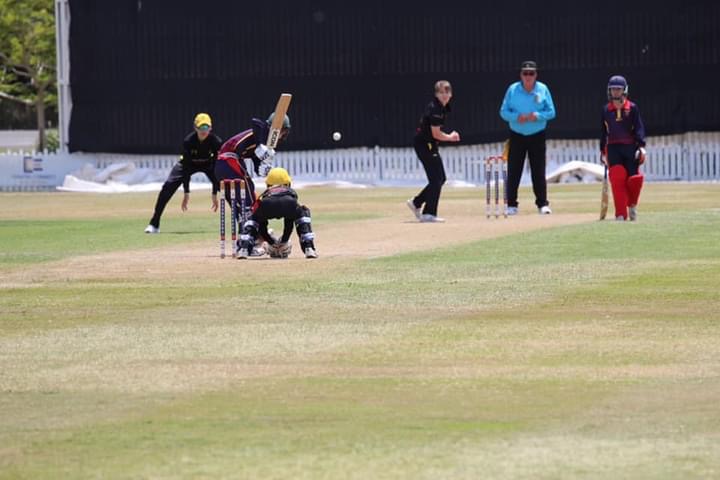 The boys began the first innings loosely with several early extras. However, partnership bowling between Jack Sonter and Tom Gillet allowed a build up of pressure that ended up with both openers getting out driving. Toby Matthews entered the attack to hold up an end and take wickets from the pressure applied. The boys continued to take wickets through the middle overs, led by Toby Matthews with 3-38 after his 10 overs. This left Sunny Coast 6-68.However, partnership batting led by excellent running between wickets allowed Sunshine Coast to return to the game. An 80 run partnership was undone by Jack Sonter removing the Sunny Coast skipper's off peg. Death bowling lead by Darcy Graham, Jack Sonter (2-37 off 9) and Tom Gillet (3-16 off 6.2) allowed for Sunshine Coast to be bowled out for 189.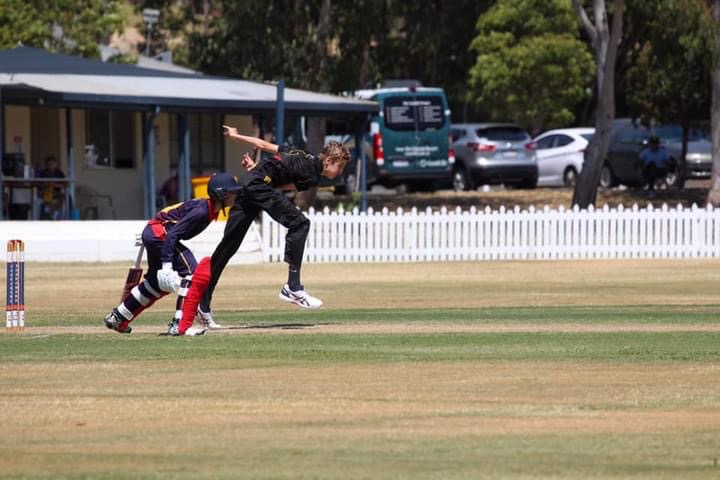 Wests began the run chase well with Ravi Singh-Buttar smashing several cover drives through the infield to the rope. However, Ravi departed to their economical spinner for 24 off 40. From here the dogs began to rebuild thanks to an 80 run partnership from Michael Neuman and Darcy Graham. A pitch that had quickly deteriorated caused the ball to keep low for much of the chase. However, Michael Neuman still managed to the time the ball well with ease clearing fielders for most of his innings. The partnership became undone as Michael crunched a shot that would've cleared any other fielder on the ground. Despite this, the tall lanky opening bowler reached out his long arms to snavel the ball leaving Michael out for 43 off 59. Soon after Darcy departed in pursuit of quick runs which left him out for 32. Jack Sonter began his innings with Wests requiring just under a run a ball to win. Jack Sonter lead the way with 40 off 51 as well as Isaac Barnes-Cleary with 18 off 30. At the same time, excellent death bowling and fielding took the game to the last over for the 2nd time in 2 weeks. The task proved too much for the dogs requiring 15 off the final over. West's fell 10 runs short on 7-180.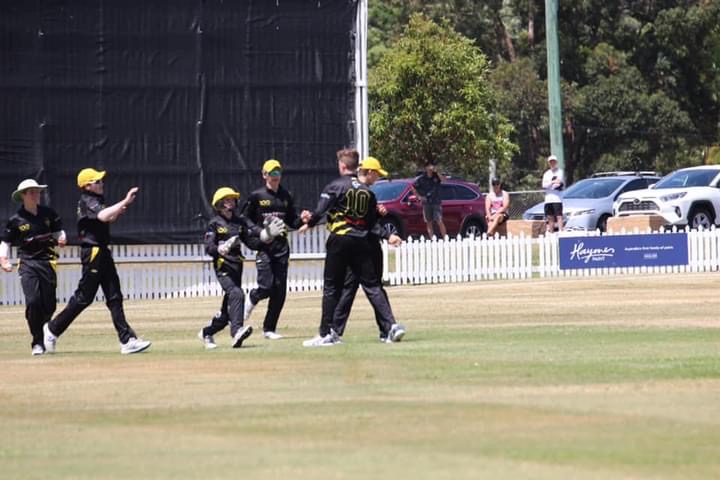 The dogs once again put up a good fight whilst still losing right at the pointy end of the game. West's look to bounce back against another strong side in Sandgate away this Sunday.