Near misses for both of our women's grade teams with the weather getting the last laugh. Both first and second grade were on top in their respective games before torrential rain washed out both fixtures before the minimum number of overs could be bowled in the second innings.
First Grade vs Wynnum-Manly/Redlands
The First Grade game against Wynnum-Manly/Redlands began with a clatter of wickets as Wests bowlers took the upper hand. Wynnum-Manly/Redlands slumped to 5/39 before recovering to post a total of 138 off 32 overs.
Wests opening bats Annie Wikman and Layla Proctor cantered to 47 runs off the first 7 overs of the Wests innings, but the rain put paid to the game before the minimum 15 overs required to constitute a match had been delivered.
Individual stats:
Layla Proctor 24no (25)
Annie Wikman 19 (17) & 1/22 (5)
Ryleigh Wotherspoon 3/45 (7.1)
Erin Moran 2/12(4)
Ash Sims 2/20 (7)
Eliza Goffage 1/4 (1)
Olivia Steel 1/18 (7)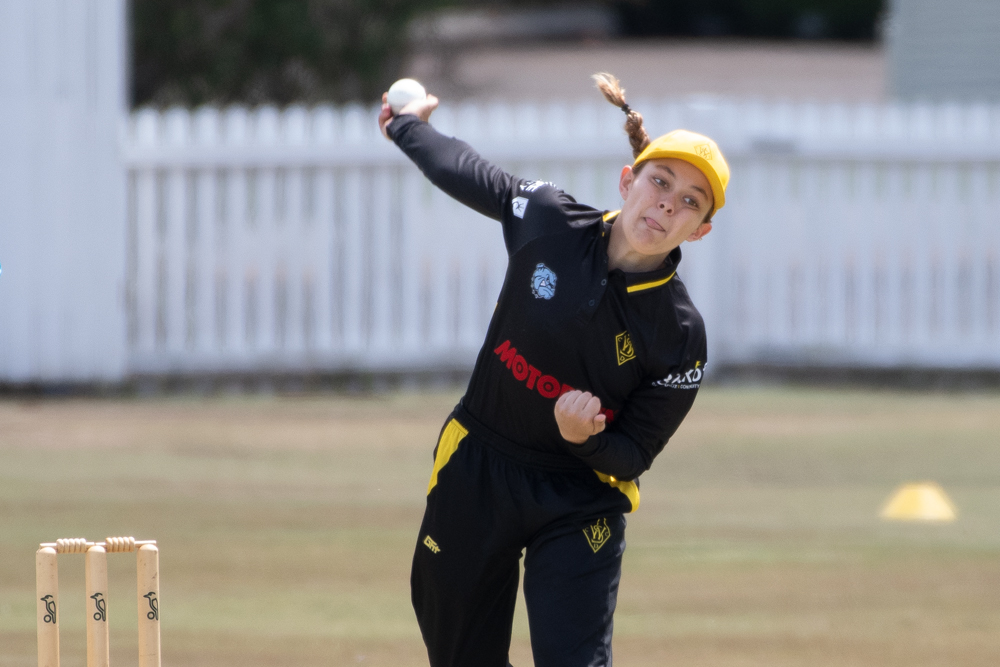 Second Grade vs Wynnum-Manly
Our second grade women's team continued with their early-season good form accumulating a total of 140 runs for the loss of nine wickets of their 40 overs. Lilli Hamilton was the stars of the Wests innings scoring 66 before finally falling with just a handful of overs to go.
Wests opening bowlers Jess "The Jessinator" Bryant and Sophie Martin again showed their mettle with tight opening spells. Sophie took out one of Wynnum-Manly's opening bats and Jess and keeper Scarlett Varidel combined to run out her partner with a very slick piece of fielding teamwork.
The players left the field due to nearby lightning strikes with the score at 2/21 off 8 overs with Wests well ahead on run rate. Unfortunately the rain hammered down shortly afterward and the game was abandoned.
Individual stats:
Lilli Hamilton 68 (103)
Bec McCoombes 10 (47)
Scarlett Varidel 9 (15)
Tanvi Aiyar 9 (19)
Sophie Martin 1/11 (4)