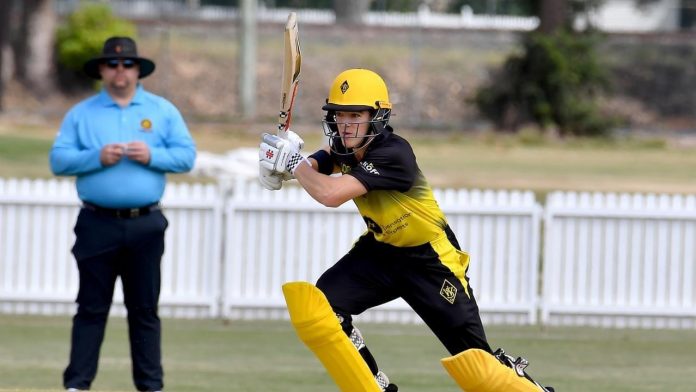 Due to rain on Saturday all senior mens matches resulted in draws except 6th grade which still ended in a draw
6th grade held on for a draw in pursuit of souths 8d – 235, Luke Donaldson took 3 – 39 from 19 overs and Francis Foster took 2 – 41 from 13 were the only multiple wicket takers. Wests made 9 – 150 in reply with a number of batters getting into the teens but a resolute effort from Nick Purser 22 not out from 62 balls and skipper Luke Donaldson 7 not out from 27 balls ensured that the points were shared.
1st grade began their t20 campaign on Sunday with a win over Souths at Souths. Wests made 3- 163 from their 20 overs with Steve McGiffin leading the way with 59 not out from 45 balls, and was well assisted by Sam Truloff 37 from 34 balls and Sam Dennien 36 not out from 20 balls. In reply souths could only manage 9 – 139 from their 20 overs, with Tom Whitney 3 – 29 from 4 overs, Blake Edwards 2 – 24 from 4 overs were the chief wicket takers.
1st grade took on Ipswich in the afternoon game at GMP#1 and it didnt go to plan with the lads going down by 10 runs in chasing Ipswich's 7 – 143. Steve Paulsen 23 from 11, Steve McGiffin 17 from 16 balls, and Blake Edwards 24 not out from 15 balls were the only contributions with the bat. With the ball Aidan Watterson 2 – 27 from 4 overs and Steve McGiffin 2 – 29 from 4 overs were the main contributors in the wickets column. Wests now sit 4th in their pool leading into this weekends matches
All the 2nd grade t20s were abandoned at Ipswich due to the weather.