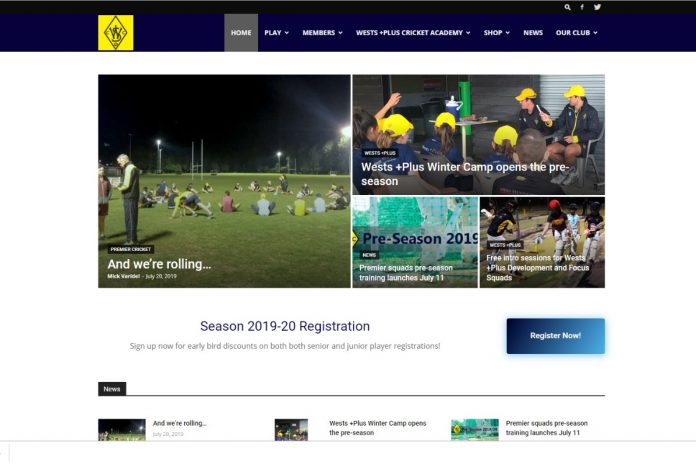 Wests has a new online home!
After a long time in the "thinking about doing a website upgrade" zone, we've finally bitten the bullet and it's finally happened… www.westsdcc.cricket has launched!
The engine behind the new site is a lot more flexible and powerful that the previous platform which will make it much easier to provide great content to Wests' members, supporters and sponsors.
Look out for great features to be added to the site over the next few weeks. A key addition will be a new webstore, so you'll be able to buy your West's kit and bagloads of supporter's merchandise from the comfort of your phone!
Our old site is currently still live, but it will be put to rest shortly and traffic will be re-directed to this site. So, grab the opportunity to wander back to the old place and reminisce before it's put to rest.
Thanks to Wests' newly inaugurated IT & Website Manager David Nearhos for getting the new site set up and making sure all the wires were connected to the right places in the back end. Couldn't have done it without you, Dave!
So here we are. A new site to launch a new season. Make sure you visit often!