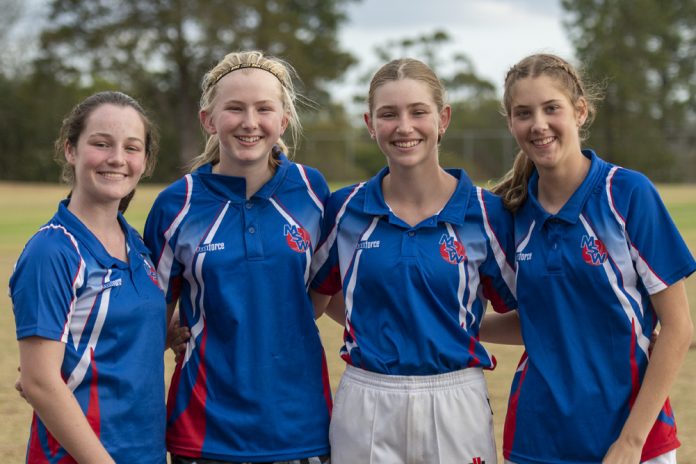 Four Wests girls have been selected in the U15 Western Swelter team to contest the girls U15 state championships in December.
Erin Moran, Isabel Goffage, Emma Lockwood and Naiya Varidel were among seven MSW girls to make the team after regional trial games between MSW and Darling Downs where the MSW team enjoyed heavy victories by 74 runs in a T20 match and 180 runs in a 40 over game. Naiya Varidel was named captain of the Western Swelter team.
The Western Swelter team covers both the Metropolitan South West and Darling Downs regions and is one of six teams that will contest the Queensland State Championships.
Congratulations girls on your selection!