Our women's first grade team to contest the opening round of season 2020-21 against Sandgate-Redcliffe this weekend was announced tonight after training.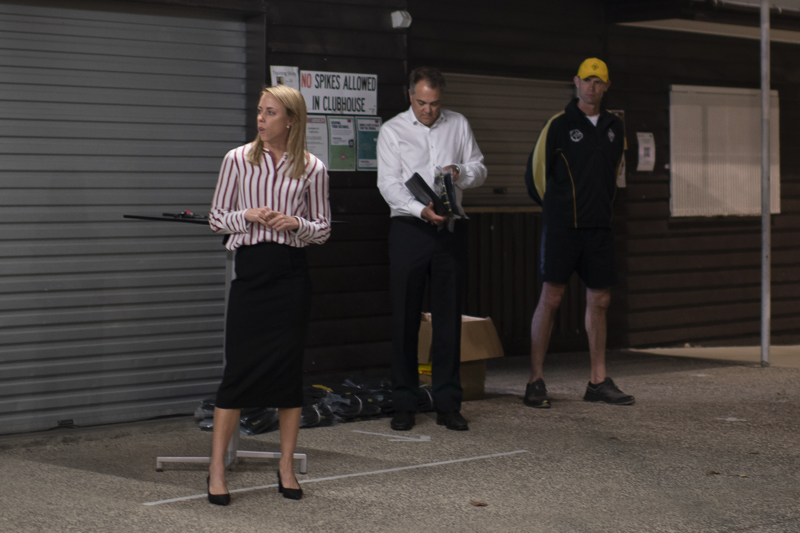 Recently retired past Wests, Brisbane Heat and Queensland Fire captain Kirby Short was on hand to present the girls with their guernseys for the new season. Club President Greg Rowell wished them well for their campaign to capture the Katherine Raymont Shield in Wests' one hundredth season of Brisbane grade cricket competition.
Our players are in great shape after an enthusiastic pre-season and the girls are excited to be heading back onto the field after an un-usually disrupted off season! Our second grade players were there to witness the presentation, but they will have to wait a few weeks to start their campaign for the Jodie Fields Shield at the beginning of October.
First Grade captain Meagan Dixon spoke of her excitement to be heading back into battle and paid tribute to the hard work put in by the entire women's squad over the past couple of months to prepare for the new season and the marked improvement made by our young players just in those few weeks.
Wests first grade team for the first round is Meagan Dixon (captain), Tammy Cole, Holly Ferling, Grace Harris, Olivia Hartland, Layla Proctor, Ashleigh Sims, Courtney Sippel, Olivia Steel, Naiya Varidel, Annie Wikman and Ryleigh Wotherspoon.
The first game for our ladies will be played away on Sandgate-Redcliffe's home ground at Deagon this Sunday September 13.
Congratulations on your selection ladies and best of luck for the season!