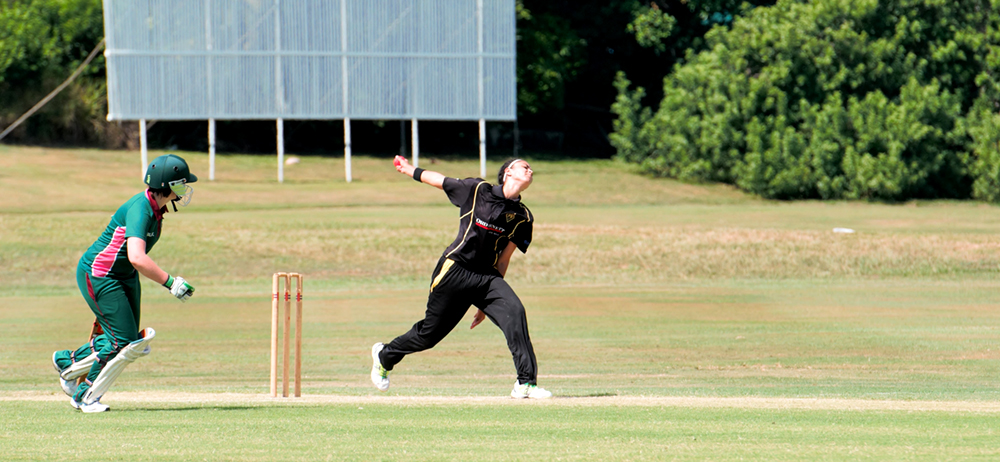 Who is the Academy for?
We have programs for cricketers of all ages and skill levels from beginners to current Premier Grade players.
How is this different to team training?
Academy programs offer more intensive instruction in all aspects of cricketing skill than can be covered in team training. Key differences of Academy offerings from regular team training are a higher coach to player ratio and periodic guest coaching by elite coaches and players.
What age do I need to be to join an Academy program?
All ages! We have squads suitable for new players from 7 years old through to experienced adult grade cricketers. In general Development Squad is set up for players of all ages and skill level. Focus Squad is best suited to more advanced players ages 12 and over. Solo coaching is suitable for players of any age. Signature Events are set up for advanced youth and adult players.
When you sign up, we'll assess where your game is at, and slot you into the most appropriate group for your age and level of skill.
Can both boys and girls be involved?
Absolutely yes!! We have squads for girls, women, boys and men. We'll help you find the most appropriate squad for you when you sign up.
Which academy program is best for me?
Our Development Squad programs are designed for players wanting additional training and more specific coaching. Being in a Development Squad increases your rate of improvement and therefore improves your chance of progressing to higher levels of cricket. 
Our Focus Squad programs are aimed at more advanced players who want to further refine their skills in a more intensive environment. Focus Squad is great for players who want to progress to higher levels of Premier Grade cricket, and aspiring or current representative players. 
Solo training is the ultimate level of intensive in which you receive the full attention of the coach in a one-on-one environment. Solo training is great for anyone who wants to accelerate their rate of technical skill acquisition.
Our Signature events are intensive training workshops featuring high level guest coaches which focus on specific areas of your game. Signature events are fantastic for getting that rapid injection of focussed insight into your game from those who been there and done it before. Signature events are ideal for players who want to progress to higher levels of Premier Grade cricket, and aspiring or current representative players. 
When do Academy programs operate?
Both Development and Focus Squads operate for Term 4 (October-November) and Term 1 2024 (February-March) as well as during school holiday camps in June, September, December, January and April. Solo (individual) coaching is be available all year. Signature sessions are offered periodically for one and two day intensive workshops over the weekends.
For how long do I need to commit to the Academy programs?
For Development Squad, you can sign up for one or two terms. Each term is 8 weeks in length and runs during the school term times. The more terms you commit to up front, the lower the cost per session.
Focus Squad and Signature Events are single sign-on events which last for fixed periods. For example, the Spring Focus Squad runs for an a eight-week period in October and November; you commit only to the duration of this Focus Squad event. 
What if I can't make it to every session?
Please talk to us about options if you can't make a session. We may be able to schedule make-up sessions or you may be able to attend another squad session. Because you sign up for a package of squad sessions or the entirety of a Signature Event, we are unable to refund fees if you miss sessions.
Do I have to be a Wests Club Member to join Academy programs?
No. You don't have to be a Wests club member to join and Academy program. (Although, of course, if you ARE a Wests club member you'll have the satisfaction both playing for the mighty Bulldogs, and you'll enjoy significant discounts on academy programs!)
Do you offer package deals?
Development Squad fees for families enrolling multiple juniors, and for those enrolling for multiple terms. Solo training can be purchased in blocks of 6 or 10 sessions at discounted rates.