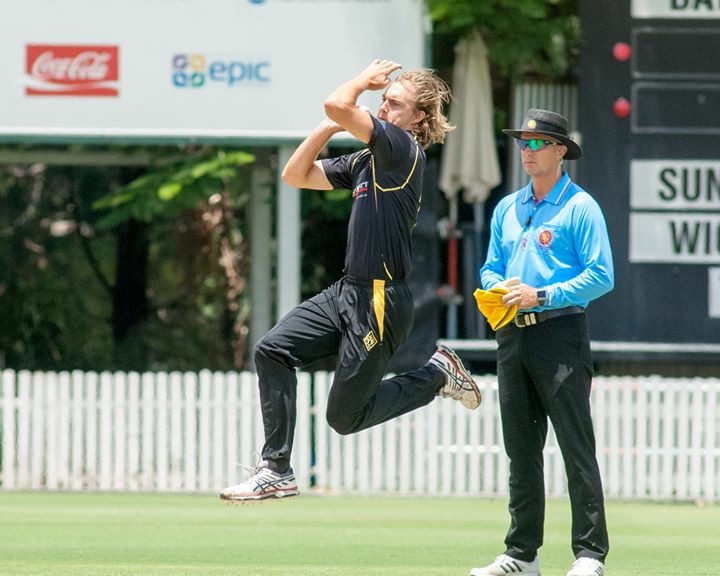 Focus Squad provides a short, sharp shot of adrenaline to your game. It's intended for advanced and aspiring players who are looking for a higher level of training intensity.
Focus Squad is a step up from Development Squad with a higher coach to player ratio, technical training in more advanced skills, and personalised input for every player. Video analysis of student's technique is an important part of the program, providing invaluable insight into player's games and accelerating their improvement.
Our Focus Squads are run by coaches with advanced cricketing skills, including some of Wests first grade and representative players with additional input from elite coaches and players.
We offer three blocks of Focus Squad coaching through the season and also holiday camps. Our Summer Focus Squad commences on Mondays from February to end of March. The Spring Focus Squad runs for eight weeks commencing in July and finishing in September. These are weekly one and a half hour training sessions. In the September school holidays the Spring Focus Squad Camp is available for a 3 day intensive, including specialist T20 training. There is also a short refresher (4 wk ) Focus Squad in November. Finally there are the summer 3 day camps which run during December/January (summer) school holidays.
Focus Squads is also complimented by our holiday camps. Check out the details on the Holiday Academy Intensive Camps page.
So if you're already a good player, and you want to lift your game to the next level, Focus Squad is for you!
BACK to the Wests +Plus homepage