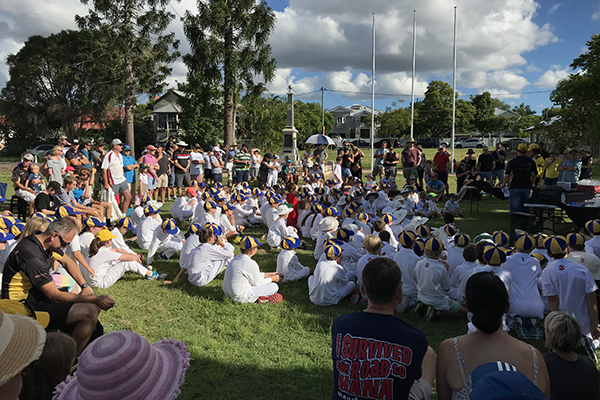 – Special Event –

Wests +Plus T20 Exhibition Game

joins the

Wests Junior Cricket
End-Of-Season Awards Night

– Awards Presentation & BBQ-
Friday March 22, 2019,
T20 Exhibition Game 4:45 – 9:15pm
Awards Presentation 6:30 – 7:30pm (during the innings break)
Chelmer Sports Ground, Queenscroft St, Chelmer
The 2018-19 Wests Junior Cricket presentation just got even bigger and better!
Wests +Plus Cricket Academy will be playing a special event Exhibition Match featuring two teams of Wests' up-and-coming young cricketers in conjunction with the Wests Junior Cricket End-of-Season Awards Night.
This is a fantastic opportunity to both celebrate the end of the junior club season, and watch some exciting T20 cricket played on turf under lights!
The first innings of the T20 game will be played before the Awards event, and the second innings will be played after the Awards formalities conclude. The famous Wests' Chelmer Canteen Cafe will be open during the game with burgers and other hot food being served after the Awards presentation concludes. All Wests junior club members will receive a ticket for the free Junior Sausage Sizzle. Heaps of good food will also be available for purchase at the Canteen Cafe by parents, families, supporters and friends.
So come along for a great game, an awards spectacular and a final catch up with your Wests Juniors teammates from all junior competitions including Cricket Blaster, Super 7s, Junior Cricket and the Chelmer Girls Cricket Comp.

All Wests junior and senior players, parents, family and friends are welcome!
Schedule
T20 game First Innings 4:45 – 6:30pm.
Junior End-of-Season Awards Presentation 6:30 – 7:30pm.
T20 game Second Innings 7:30 – 9:15pm.
Canteen Cafe open from 5:30pm.
Hot food served from 7:30pm.
Junior Sausage Sizzle from 7:30pm (after the awards ceremony).
Presentations
Medals for Super 7s and U10s.
Premiership medals for U11s – U17s.
Player Achievement Awards.
Team photos.
Dress Code
Wests Junior Players – please wear your cricket whites and your yellow Wests cap.
Parents, familyand friends – free dress day!

BBQ Canteen
A BBQ canteen café will be on offer featuring hot food and cold drinks.
Bring the family and make an evening of it!​
*** Wests junior players will receive tickets for a FREE Junior Sausage Sizzle which includes a sizzling sausage on bread, a drink and an ice block. ***​

Food and beverages on sale for family and friends will include:
Wests' famous Beef Burgers!
Salad wraps (with ham or just salad)
Sausage on bread
Beef pies
Sausage rolls
Chips (crisps)
Lollies and chocolates
Soft drinks
Juice
Tea and coffee
Sports drinks and bottled water
Beer and wine