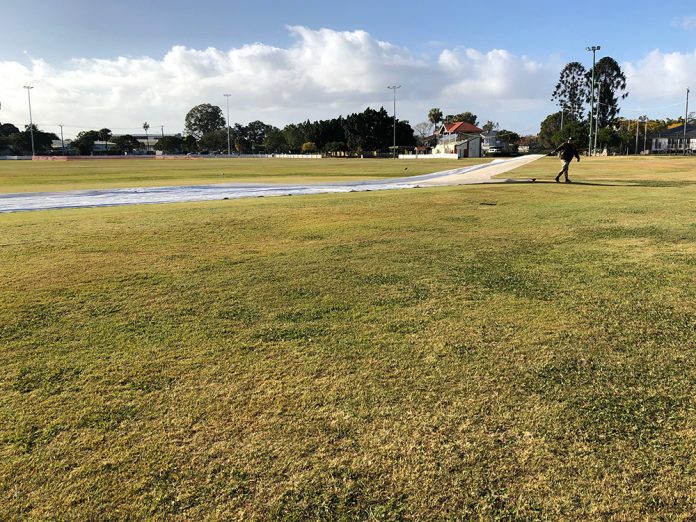 The Graceville 2 wicket had its first taste of leather for the season last weekend with the first trial games being played on Saturday and Sunday.
Wests mens first and second grade trial was first up on Saturday and third to sixth grades played a (somewhat!) friendly against a Toowoomba team on Sunday. The wicket came through the ordeal with flying colours and the newly upgraded sight screens did their job with aplomb!
Wests' Lords Taverners squad also played an away trial over the weekend, and our womens's squad will get their first trial workout against Valleys on September 8.
Graceville 2 will be Wests primary home ground for the first few weeks of the season due to the Graceville 1 wicket block refurbishment that was completed over winter.
Graceville 1 is expected to be ready for business by the end of October.