After rain hitting Brisbane all week, a game looked unlikely for West's. However, arriving at the ground on the day, a traditionally hard and fast Sandgate field, a thick green outfield and a soft deck was presented to the boys. West's loss the toss and were sent into bat.
West's started well with the openers facing the brunt of a popping wicket. Both openers started well with West's being 0-40 off 12. However, an unfortunate run out left Darcy Graham out for 19. Despite this, Ryan Gibson in his first game opening managed to settle his nerves and began to construct an innings. He batted throughout the middle overs and controlled the tempo of the game. Ravi Singh-Buttar joined Ryan at the crease. They continued for a 57 run partnership that dominated Sandgate through the middle overs. Ravi fell for 28. Ryan Gibson continued to bat whilst Jack Sonter stepped to the crease. However, shortly after, rain began to fall holding play for about 30 minutes. Nonetheless, no overs were lost and the boys went out attacking for the last 15. Ryan fell shortly after the rain break for a well made 59. Jack Sonter continued the charge making a run a ball 36. Curtis Beevers finished of the innings with 22 off 18. West's finished off their innings with 7-214.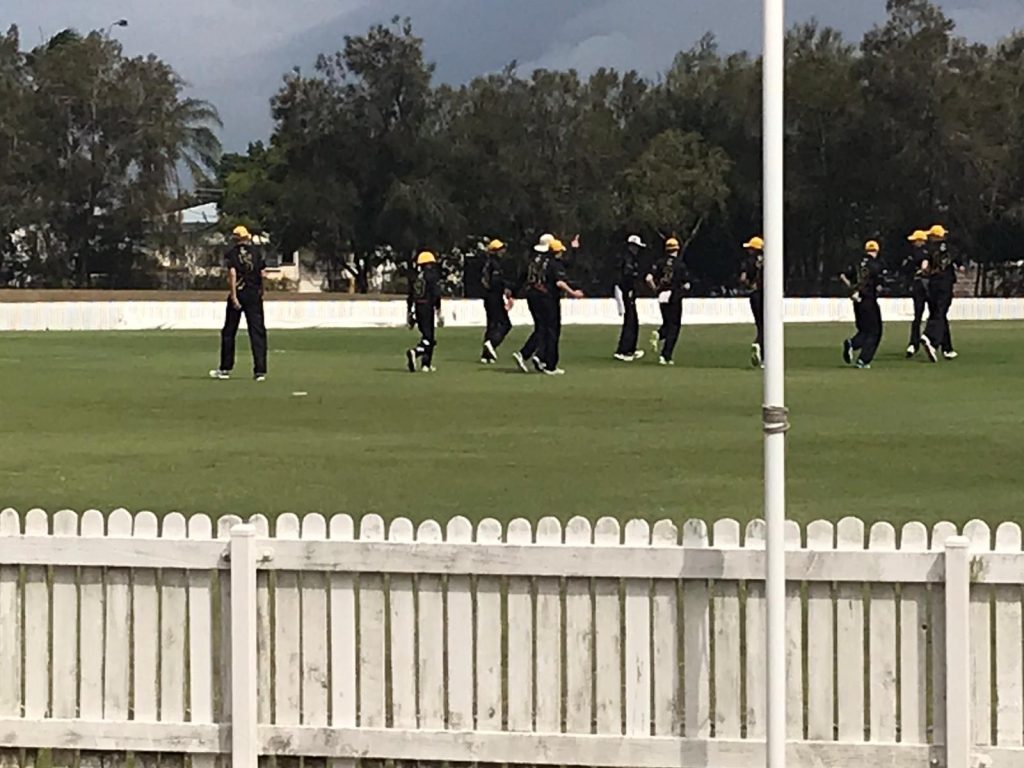 Clouds loomed as West's began their warm up. As the boys took the field, they knew they didn't have long to take early wickets. Sandgate's top 3 had provided all their runs in past games so the boys knew they had to be aggressive. Second ball of the game, Jack Sonter nicked of the oppositions skipper. The energy was already high but the boys fed off of this early breakthrough. Jack's following over, he castled the other recognised batsmen with a ball that nipped back in. Seconds after this wicket, lightning was seen and a delay was taken. Sandgate scrambling at 2-5 after 3 were very glad to take this break. Rain began to pour down, flooding the field they played on minutes before.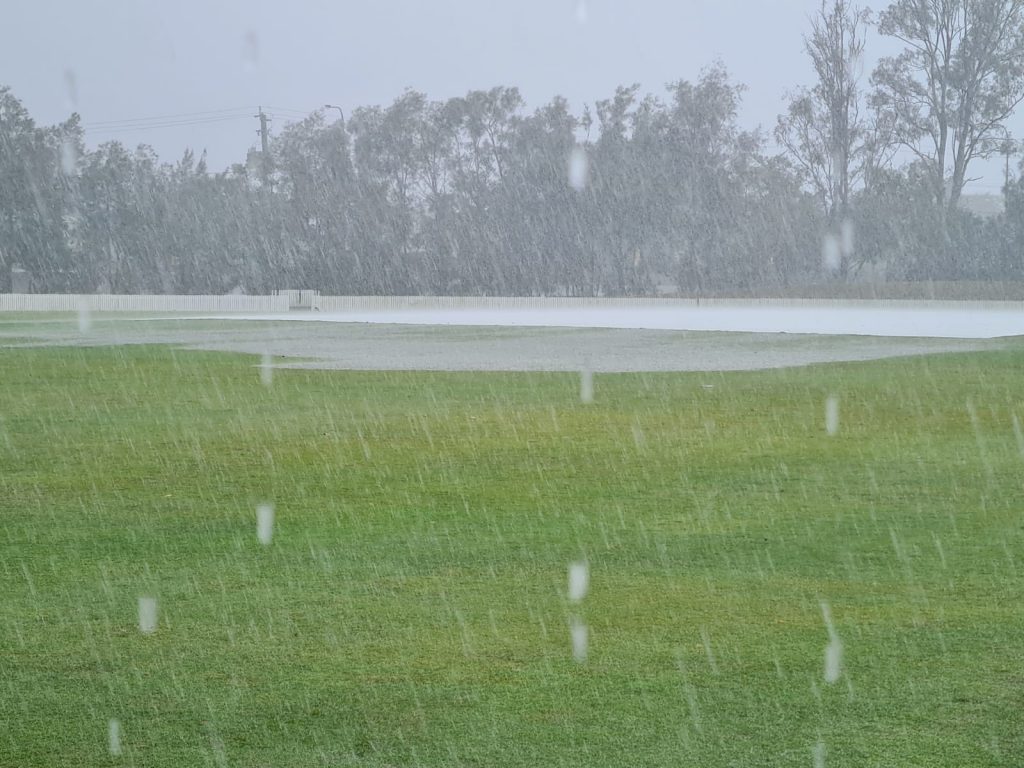 The dogs had Sandgate on the back foot and were confident it was their game to win despite the rain. West's continue to gain momentum each week with a big win around the corner. West's take on a strong Darling Downs side this weekend at Graceville.